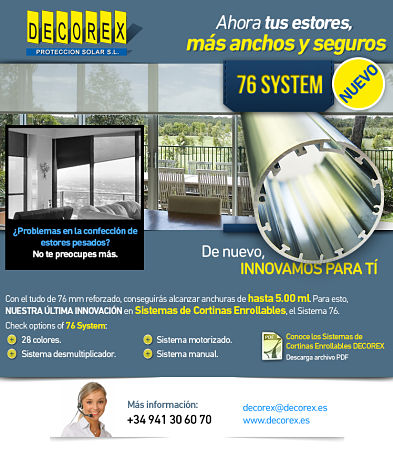 WE INNOVATE FOR YOU.
With our new 76 mm reinforced tube, you get can manufacture roller blinds with widths up to 5.00 lm. For this, we have created OUR LAST INNOVATION in roller blinds systems, the 76 system.
In this case you have to option to motorize the roller blinds , or to operate with chain mechanism and geared down drive system.
All the components are always available in 28 colours.
For more info: http://www.decorex.es/blind-systems/system-76